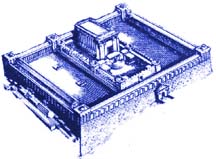 ---
The following is for information only.
Welcome to the home page of the Temple Mount and Land of Israel Faithful. The Temple Mount Faithful was founded by Gershon Salomon as a beacon toward fulfilling the desire to rebuild the Temple of HaShem over it's original foundation.
---
Leadership * Objectives * Vision * Policy * Challenge
A Word from Gershon Salomon * Events of the Temple Mount Faithful
Conferences and Lectures * Donations * Archeology * Please Note!