A Note about North (July 8, 2022)

More Background History
Maps
Jerusalem as the Center of the World (fish eye lens)

Jerusalem in 19th Century Art (J. E. Lancaster, Ph.D.)

Map of Jerusalem in Roman Times
Ancient Maps of Jerusalem

Early Maps and Models of Jerusalem


Third Temple School Trains Jewish Priests for Service
Who Owns Jerusalem?

Land Owned By Famous Jews

Where is the Temple?, by Tuvia Sagiv, 9/3/00

Solomon's Stables and the Southern Gates by Tuvia Sagiv

The Mystery of the Red Heifer (Chaim Richman)



Allah and the Temple Mount

The Religion of Islam (Saudi Arabia source)

A Summary of Islamic Beliefs and Eschatology

Islam and Eschatology, compiled by a Muslim Medical Doctor

The Qur'an and the Land of Israel, by Shaykh Prof. Abdul Hadi Palazzi

The Noble Sanctuary (Islamic Resource)

Preparations for a Third Jewish Temple

Israel's Future Third and Fourth Temples

Ezekiel's Temple


The Lost Ark of the Covenant, by David Shyovitz

Notes on the Rabbinical Tunnel by Abraham Rabinovich
Geophysical Methods Useful in Archaeology
Geophysics and the Temple Mount

Relevant Biblical Prophecy Studies by Ray C. Stedman

Stanley Goldfoot: A Tribute to Stanley Goldfoot: A Jewish Hero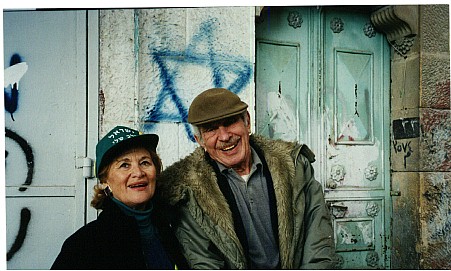 The Wife of Yahweh and the Bride of Christ

Listen to the 1993 Temple Mount Conference Lectures by Dr. Asher Kaufman, Dr. Dan Bahat, Tuvia Sagiv, Rabbi Chaim Richman, Gershon Salomon, and others. 1995

Temple Mount Conference Lectures by Dr. Chuck Missler are here.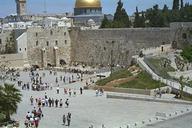 The Western Wall
Tuvia Sagiv's "Southern Location,"
lies due East of this Wall



The Ark of the Covenant
Some authorities believe the Ark is located under the Temple Mount.



Related Website Links
The Temple Institute in Jerusalem
The Temple Mount Sifting Project
Jerusalem Lights: Rabbi Chaim Richman

Temple Mount and Eretz Yisrael Faithful Movement (Gershon Salomon)

Why is the Third Temple so Important? (Messianic Bible)
Temple Mount on Wikipedia

The Re-established Jewish Sanhedrin

The Tribe: The Cohen-Levi Family Heritage Website

Whose Inheritance Is the Holy Land?

The al-Haram al-Sharif Temple Mount Guide, 1924

The Third Temple on the Temple Mount in Jerusalem (David Ben-Ariel)

People for a Bill to Build the Beit HaMikdash

God's Holy Mountain
Locating Solomon's Temple

Jerusalem Archaeological Park (Virtual Temple Mount)

Ritmeyer Archaeological Design

Bible Places: The Temple Mount

The Hope: The Academy of Jerusalem

World of the Bible Ministries with Dr. Randall Price
Moshiach.com


The Third Temple for All Mankind by Moses V. Komsky, Architect

The Western Wall Tunnels (videos)

Biblical Archaeology - Daily Life in Ancient Israel

Are the Temples Anthropic?

The Ark of the Covenant: A Historical Perspective, by Dr. Gerald N. Shapiro

Classical Reference Links
The 400 Years Between the Hebrew and Christian Scriptures by Ray Stedman

The Works of Flavius Josephus

The Temple--Its Ministry and Services as they were at the time of Christ, by Alfred Edersheim (1825-1889)

Other Interesting Links
What is Beneath the Temple Mount? The Third Temple—A Virtual Simulation (Google English Translation) (Original Hebrew Website)
Legends, Historical Stories, and Notes

Why is the Third Temple so Important? (Messianic Bible)


"Google Translate" this website into Hebrew תרגום מאנגלית לעברית מאתר על ידי גוגל here.



Preface and Background of this web site

Recent Developments in the News (1996 - 2021)
Comments and Suggestions are welcome

This web site was developed by Jim Milligan, Lambert Dolphin, and Michael Kollen in April 1996.
Updated on June 17, 2013, May 26, 2018, August 15, 2018, October 31, 2018. September 22, 2019. November 22, 2019.
September 30, 2020. July 19, 2021. September 17, 2022. Septemer 20. 2022

Hosted by Blue Letter Bible